Iceland's national film archive, Kvikmyndasafn Íslands, and the Danish Film Institute over the past year have been working together to put online a large collection of historical documentaries from Iceland. The films, dating from 1906-2010, are now available to view.
The official opening of the streaming website Ísland á filmu ('Iceland on Film') took place on 28 April at the film archive in Hafnarfjörður, with the attendance of Icelandic Minister of Culture Lilja Dögg Alfreðsdóttir.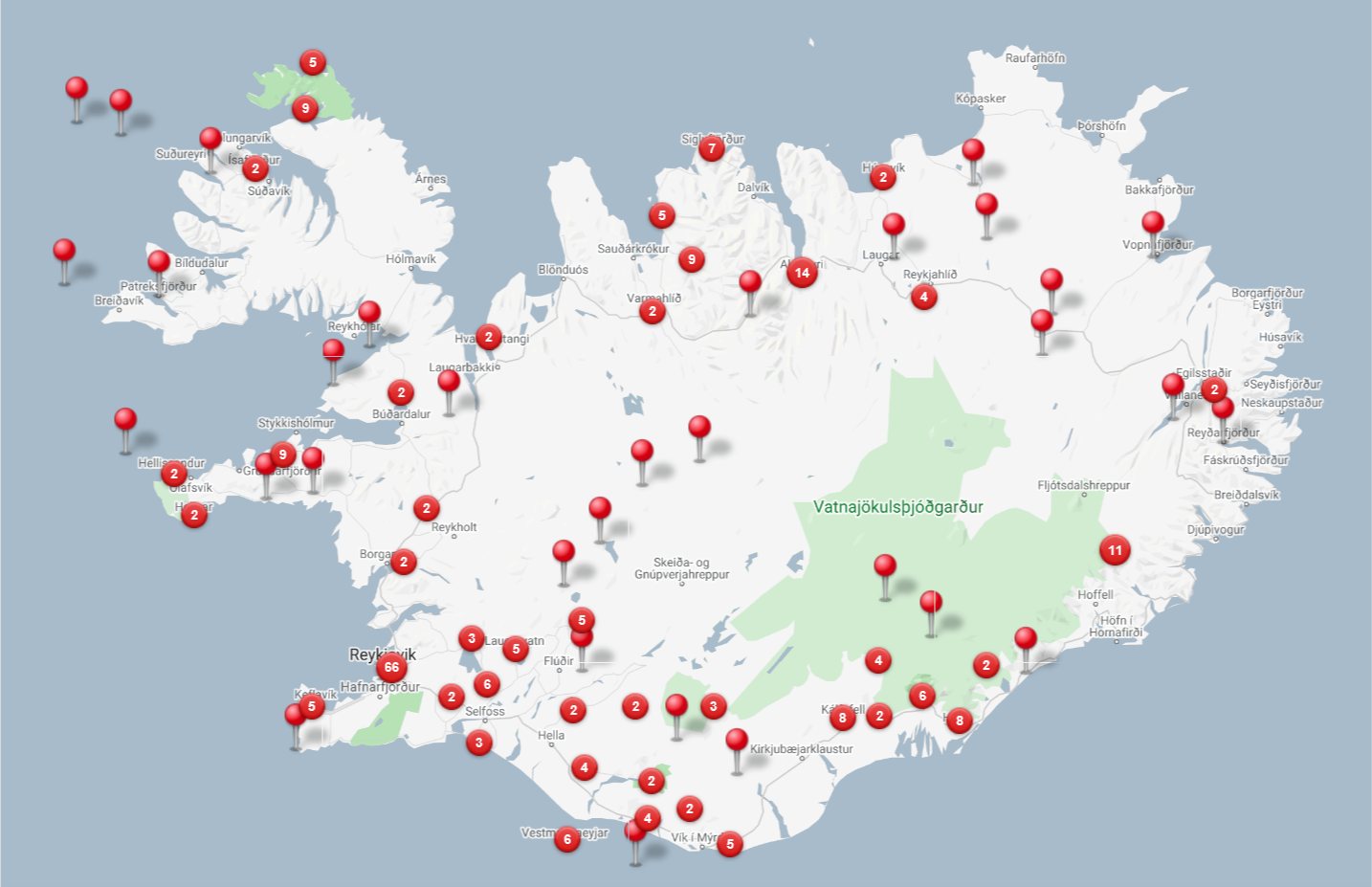 'Ísland á filmu' is a new, independent portal on the Danish Film Institute's streaming site 'Denmark on Film'. Both sites let you search for clips on an interactive map. The material on 'Iceland on Film' is from Kvikmyndasafn Íslands, which also did the digitising, film descriptions, keywords, etc. All the films are free to access and watch.
The films from the Icelandic archive tell more than a century of Icelandic history in moving images. Beyond spectacular nature shots of volcanoes, waterfalls and glaciers, the films open a window into daily life and festive events on Iceland – sport, art, fishing and much more. The films showcase modern Iceland, while also offering glimpses of the harsh living conditions at the start of the last century.
Icelanders' own stories
For some time, audiences have had access to Danish-produced films from Iceland on 'Denmark on Film'. Now, the new special portal on Iceland features 33 newly digitised historical films, all shot and produced by locals, thus portraying Icelanders' own stories about their people, nature and culture.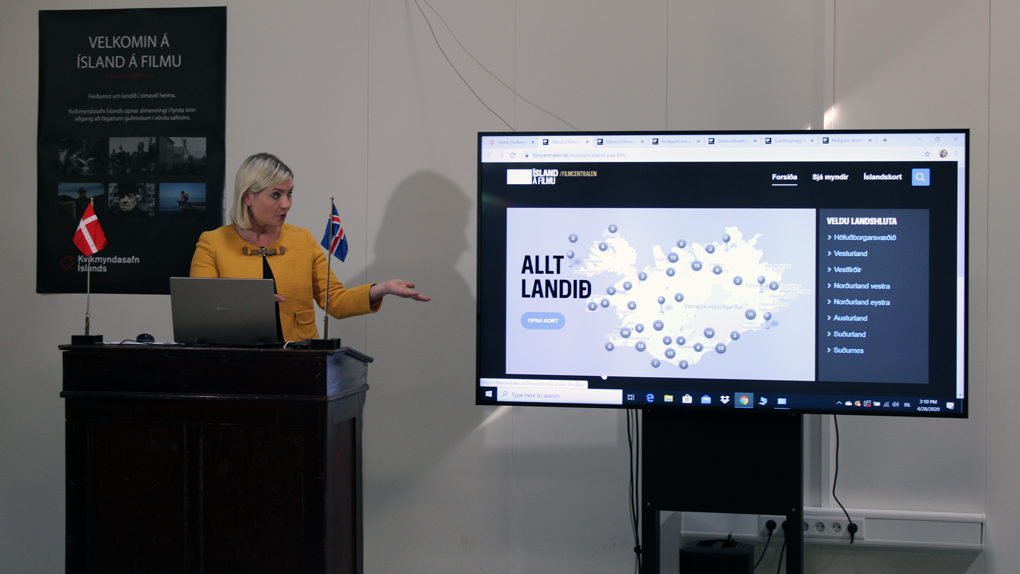 Þóra Ingólfsdóttir, director of the Icelandic film archive, points out several reasons why putting out the films was so important.
"The Icelandic public will now get access to archival material that they have never seen before. The co-operation with the Danish Film Institute has given us the opportunity to open up a window into our national film heritage in a highly sophisticated way on very short notice. It was very fortunate for us to be able to step onto the Danish Film Institute's ready-made platform, a platform that they have put a lot of work into designing and developing."
The joint effort on the two streaming sites is a unique possibility for viewers in Iceland and Denmark to experience Iceland's history, seen from both a Danish and an Icelandic perspective. Þóra Ingólfsdóttir underscores the importance of this cultural meeting.
"It is very important at all times, but now we are living in special times, as well, and people may have more time and space to study our cultural history and how it is affected by our past. It is very interesting for the public to see how things were done in the past, by farmers, sailors, etc. We are certain that the website will be very useful for teachers and children learning about culture and history."
The Danish Film Institute is equally delighted with the Icelandic collaboration.
"We are thrilled that 'Denmark on Film' can now be used across national borders, and we hope this will increase interest in film heritage and cultural history," says Lisbeth Richter Larsen, editor in the Danish Film Institute's Archives & Digitisation.
The next step in the effort is to furnish all the Icelandic films with plot summaries in Icelandic and Danish.