In the 'Leg med film' ('Play with film') area, your team can go behind the scene and immerse themselves in film making and film history - while strengthening their relationships and collaboration skills. The area offers a number of activities suitable for teambuilding:
Shoot and edit a film in the car studio
Film crews of up to six people can try their skills as scriptwriters, directors, actors and photographers in the Morris Mascot car studio. Choose from five different scenes and edit the footage in the editing suite. Add extra footage, music and sound effects.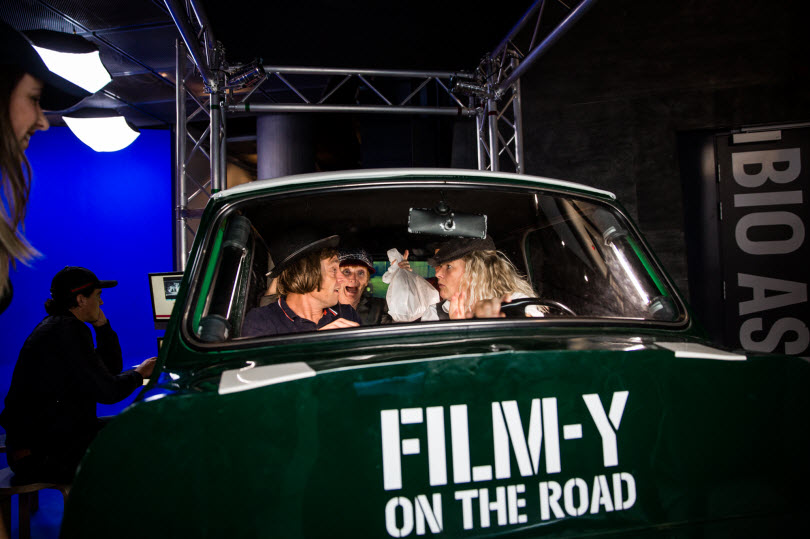 Animation of stop motion film
Make your own stop motion film. With backgrounds and figures, construct the visual side - and once you've edited it, add music and sound effects.
Blue Screen
Choose a background and become part of fun movie scenes on the blue screen. Use a mobile phone to record the scenes.
Film Quiz
Are you knowledgeable about Danish film? Take the quiz and see if you can get your name on the highscore list - or simply challenge the rest of your team. The Film Quiz is in Danish.