The Danish producer Nina Bisgaard of Meta Film has shepherded director Ali Abbasi's second feature, the Swedish-Danish drama 'Border,' through from the first glimmer of an idea to the film's world premiere in the Un Certain Regard section at Cannes. Here she talks about the producing process and the cross-border partnership.
How did the partnership begin?
"It began four years ago. Ali wanted to work with the stories and universe of the Swedish writer John Ajvide Lindqvist ('Let the Right One In'). Diving deep into John Ajvide's work, we came up with the short story 'Border,' 'Gräns' in Swedish. I have a background in comparative literature, and I fell head over heels for the book's amazing love story, which is really a very dark tale in a very dark universe.
"Acquiring the rights took a while. John Ajvide is a man who likes to know and trust the people who adapt his stories. He's a little bit like the characters in his books: he lives way out in the woods and is pretty analogue, so we couldn't just talk on Skype. Ali went out in the woods to see him, and the two talented gentlemen just happened to click."
What was the process like after that?
"Then we started writing. Adapting a short story is a challenge, though. Short stories generally have a great first and second act, but no third act that allows the story to be unfolded into a feature. We even considered making it a short film, but the material was so good and had so much potential, it would have been a shame not to unpack it further. 
"While John and Ali wrote the first two drafts, we brought another screenwriter on board, Isabella Eklöf, who Ali knows from the Danish Film School and has worked with before. A few drafts later, thanks to Isabella's deft touch, we had a script we could work with." 
Why is the film a Swedish majority co-production?
"Ali lived in Stockholm and studied at the school of architecture there, before he got into the National Film School of Denmark. Since John Ajvide and his story are Swedish too, it seemed obvious to make the film in Sweden. There is something about the story that would make it wrong for the characters to speak Danish, or English for that matter. They could really only be speaking Swedish and living deep in the Swedish woods. So, from the outset we decided to make the film Swedish.
"At the time, we had already set up our Swedish affiliate, Meta Film Stockholm, and were developing another feature there. When the time came to bring in a Swedish-based producer, we ended up working with Piodor Gustafsson of Spark Film & TV and Petra Jönsson of Kärnfilm. We are the three executive producers of 'Border,' which is co-produced by Meta Film of Denmark."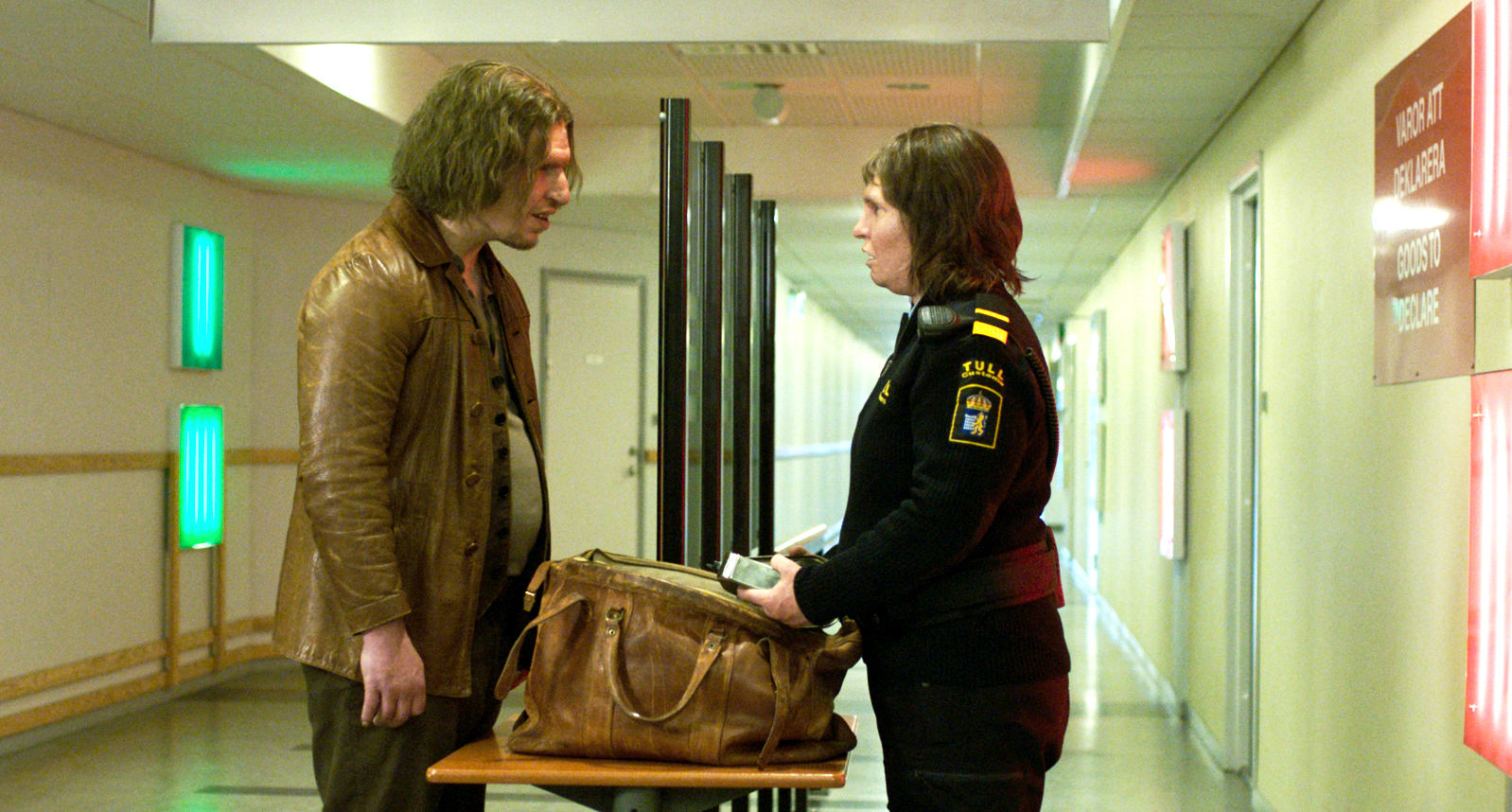 How would you describe the big Danish crew?
"Ali wanted to bring in a lot of the people he worked with on his Danish-produced debut feature, 'Shelley.' Ali attended the National Film School of Denmark, and it's only natural to form a network where you're living and developing your cinematic language. During times of stress on set, it's a source of strength to be surrounded by people whose work you trust. 
"The first person Ali picked was VFX supervisor Peter Hjorth, because he knew we would be needing his experience and expertise in many of the scenes. Next came Nadim Carlsen as DP, Olivia Neergaard-Holm as editor, along with another editor, Anders Skov, Rune Sand as sound designer, Martin Dirkov as composer, Molly Malene Stensgaard as editing consultant, Hans-Erik Philip as mixing consultant and Mikael Windelin as VFX and post-producer. 
"It was great to get to bring in that team. Hopefully, they will have expanded their Swedish networks now and will be asked to collaborate again in the future. Conversely, the Swedes now have connections to Danish productions." 
What are the strengths of a Danish-Swedish partnership?
"A close partnership is important for funding, naturally. With a project as ambitious as this one, you need to do a co-production. There's a limit to how much funding you can take out of one country, in this case Sweden, and co-production gives us the opportunity for additional funding and improves the odds of a Eurimages application.
"The fact that Ali has a foot in each country made for a natural partnership. Working with a Danish crew means this isn't just a financial co-production but a sincere and strong creative partnership between Sweden and Denmark.
About Border
'Border' is Ali Abbasi's second feature film after his debut 'Shelley' from 2016, which premiered in Berlin. Meta Film Stockholm is producing together with Sweden's Spark Film & TV and Kärnfilm. The drama is co-produced with Meta Film in Denmark.
'Border' has received funding from the Danish Film Institute's support scheme for minor co-productions. 
The film is selected for Un certain regard, Cannes' programme for original voices.
"In terms of promotion, it also means that the film is singled out for attention in the co-producing country and, hopefully, will have a good run in Danish cinemas, as well."
Why is this an important story to tell?
"Apart from the fact that this is a unique story that cries out to be adapted by an offbeat, fun, outrageous, different and amazingly gifted Iranian-Swedish-Danish director, I think we're seeing a lot of films with men in the lead and a woman sitting next to him, stroking his shoulder. 
"There are a lot of great male stories, as there will continue to be. But there also have to be great female stories with fascinating women, who aren't just someone's girlfriend, wife, lover or a corpse washed up on a beach. Our protagonist is in her late thirties, to boot. She's no spring chicken … but, lo and behold, if there isn't something exceptional about her once you get to know her."
Minor Co-production support
The Danish Film Institute supports international co-productions to strengthen partnerships and creative exchange between Danish and international producers.