'Becoming Astrid' unfolds the early years of Swedish storyteller Astrid Lindgren, 'What Walaa Wants' portrays a young woman navigating formidable obstacles, while 'That Summer' represents a forty-year long artist's dream come true.
See which Danish filmmakers, including co-producers and creatives, are involved in the production of the three films, premiering at the Berlinale 2018. 
All have received co-production funding from the Danish Film Institute. Read more about the funding scheme here.
Becoming Astrid
Sweden-Denmark-Germany
Director: Pernille Fischer Christensen Major producer: Anna Anthony and Maria Dahlin for Avanti Film and Lars G. Lindström for Nordisk Film
Berlinale Special Gala (world premiere)
'Becoming Astrid is a story inspired by the early years of renowned children's author Astrid Lindgren and how she became the icon she is today. When Astrid Lindgren was very young, something happened that affected her profoundly: at the same time a miracle and a calamity that came to shape her entire life. The event transformed her into one of the most inspiring women of our age and the storyteller a whole world would come to love. This is a story of when a young Astrid, despite the expectations of her time and religious upbringing, decided to break free from society's norms and follow her heart. 
Alba August, selected as one of the young Shooting Star talents presented at the Berlinale 2018, plays Astrid Lindgren. 
Danish partners and creatives: The film is directed by Pernille Fischer Christensen ('A Soap,' 'Someone You Love'), who wrote the script with Kim Fupz Aakeson. Co-producers are Tomas Radoor and René Ezra for Nordisk Film Denmark, cinematographer is Erik Molberg Hansen, and editors are Kasper Leick and Swedish-born Åsa Mossberg who has a long career in Danish cinema. 
German co-producers: DCM Films.
What Walaa Wants
Canada-Denmark 
Director: Christy Garland Major producer: Matt Code and Christy Garland for Murmur Media
Generation 14plus (world premiere) 
Raised in Balata refugee camp in Nablus, West Bank, while her mother was in prison, Walaa is determined to survive boot camp to become one of the few women on the Palestinian Security Forces – a big challenge for a girl who breaks all the rules. Following Walaa from 15 to 21, with an intimate POV and the exuberant energy of its subject, this is the story about a young woman navigating formidable obstacles, learning which rules to break and follow, and disproving the negative predictions from her surroundings and the world at large. 
The film is  the first documentary co-production between Denmark and Canada and is the result of a close collaboration over several years between Murmur Media and co-producers Final Cut for Real.
Danish partners and creatives: Co-producer at Final Cut for Real is Anne Köhncke, while Signe Byrge Sørensen is executive producer. Editor is Michael Aaglund, and Peter Schultz created the sound design.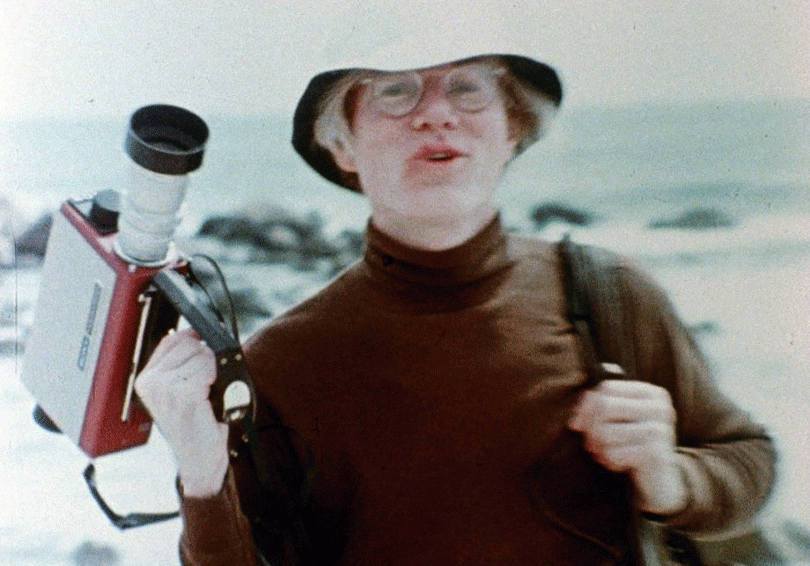 That Summer
Sweden-Denmark-USA 
Director: Göran Hugo Olsson Major producer: Tobias Janson for Story
Panorama (European premiere) 
The feature documentary centres on artist Peter Beard's film project initiated in 1972 with Lee Radziwill about her relatives, the Beales of Grey Gardens. Lost for decades, this extraordinary footage re-emerges in Olsson's film, which focuses on Beard and his family of friends, who formed an enormously influential and vibrant creative community in Montauk, Long Island, in the 1970s. The documentary features Peter Beard, Lee Radziwill, Edith Ewing Bouvier Beale, Edith Bouvier Beale and Andy Warhol, and it includes footage directed by Peter Beard, Jonas Mekas, Andy Warhol and with additional cinematography by Albert Maysles and Vincent Fremont. 
Director Göran Hugo Olsson says about the project: 
"To me, this film is very much a love story. The original footage reflects Peter Beard's and Lee Radziwill's relationship and the love and respect they had for their friends, including Big and Little Edie Beale. I hope it also reflects our own love and respect for the characters and the time. The people in this film were so ahead of their time. It's only today that the mainstream is starting to catch up to their concerns, their expressiveness and even their style." 
Danish partners and creatives: Signe Byrge Sørensen is co-producing for Final Cut for Real. Per K. Kirkegaard is co-editor, and Henrik Garnov created the sound design. 
American co-producers: Joslyn Barnes (Louverture Films) and Nejma Beard (Thunderbolt Ranch Productions).