"It stresses me out, it gives me PTSD. For three days I am lying down with tinnitus in my ears. And then it's over and I go back to being able to talk normally."
Paprika Steen isn't talking about visiting a warzone, she's talking about Christmas. Most people will recognise that experience – it's the time of year that puts us under pressure to be perfect in the midst of family traditions and tumult. 
That's why Steen chose a Christmas family gathering – the one day of the year that can feel like a breaking point for many families – as the focus of her third feature film as a director, 'That Time of Year.' 
The actress/director says, "It's not about Christmas itself, it's that time when families have that tradition of coming together. And we put all this pressure on ourselves, we tell ourselves we're doing everything for the kids, or this could be mom's last Christmas. And that's not true."
Far from Nordic Noir
Steen initially worked with two different writers for a short time and then realised that playwright Jakob Weis would be perfect to write the script; she had recently starred in one of his plays.
Their story has a realistic touch – everyone will recognise that moment when the red cabbage recipe is criticised – but with enough heightened moments of family rifts and dramatic departures to be cinematic. 
Steen stars as Katrine, a wife and mother who is hosting the annual family gathering, simultaneously coping with a mentally absent father, an overbearing mother, attention-seeking sisters, and a looming crisis with one of her children. All while trying to juggle the Christmas Eve dinner traditions. The experienced ensemble cast includes Sofie Gråbøl, Patricia Schumann, Lars Knutzon, Lars Brygmann, Karen-Lise Mynster, Jacob Lohmann and Fanny Leander Bornedal.
The comedy-drama shows a more "normal" side of Danish life that's not often seen by international audiences. "I found it really interesting to tell a story about Danish people that's not Nordic Noir – Danish people aren't like that: they eat, they drink, they laugh, they make love, they are quite hedonistic, they are loud … Through TV series we've been shown as grey and dark but it's rare to see that."
It's not just Danes that get PTSD during the festive season, she emphasises. "This family could be Indian or Chinese or Americans, it's about the psychology."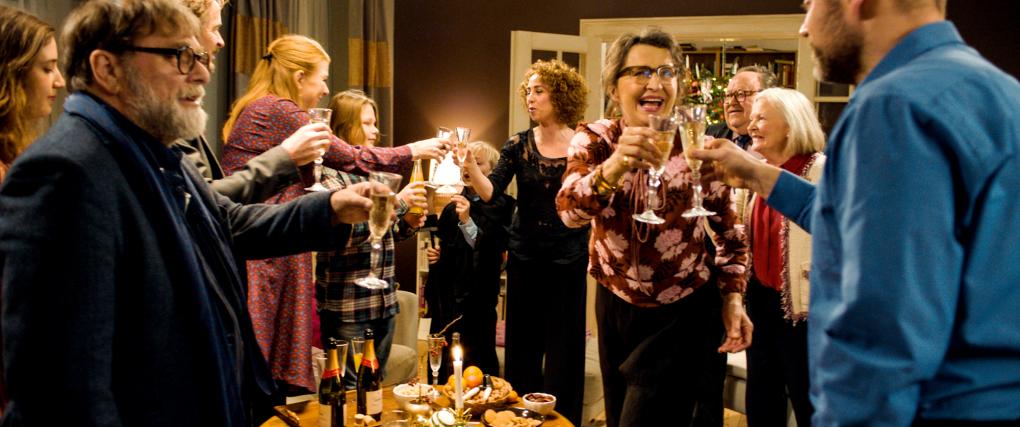 The ensemble feeling
Steen recalls a powerful statement from Gråbøl, who plays her sister, and who told her during the process: "In your family you have a number on your back, no matter what you do. No matter if you are a loser on the street or you go to Shanghai and build an empire, when you go back to the family you are that number still."
Steen tried to understand the psychology of all the characters, whether it's the brother-in-law who won't stop boring everyone with his wine anecdotes, or the mother who picks at the scabs of old grudges. "I don't sell anybody to the devil," she says of her characters. "I get why the mom is horrible, why the sister is obnoxious. It's not a satire, or irony, it's just real people but turned up to 11 for the fun of it."
She loves other ensemble films like Robert Altman's 'Nashville' or George Lucas' 'American Graffiti.' With an ensemble, she says, "there are a lot of people and everybody matters and nobody matters. That's how I tried to direct this movie – so there wouldn't be one ego around an actor, saying, 'here's your big scene.'"
As a director, she developed a new skill to get 15 people (and a dog) into the same room and "make it look effortless." "This was hard to do, to block all these people and make it look natural. I hadn't done it before, I had no idea if I could do it. But now I am proud that it's something I can do, to make these shots."
The experience also connected her to one of her most famous early film roles, in Thomas Vinterberg's 'Festen,' another fraught family ensemble. "It's that same ensemble feeling I've missed all those years. I thought we'd do ten more movies like that and I was disappointed when we didn't."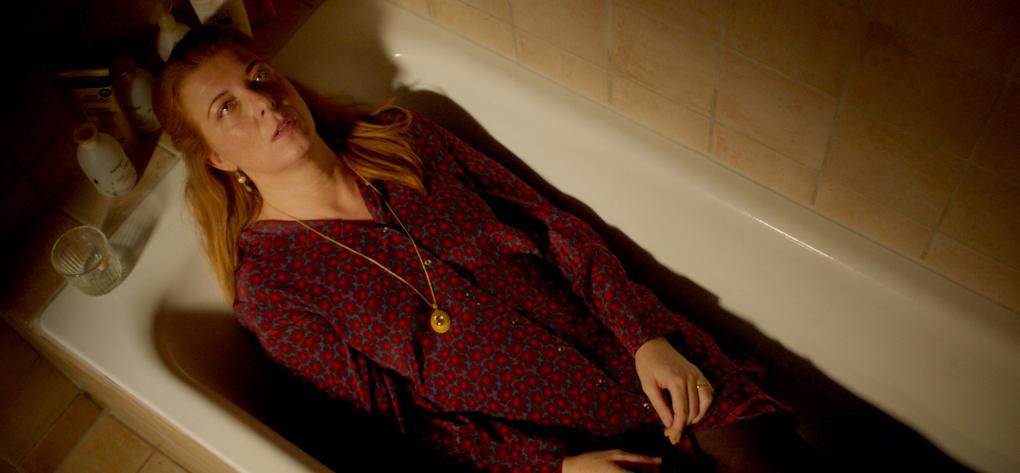 Back in a confidently creative space
'That Time of Year' shot for five weeks starting in November 2017, at a house that proved to be an important character in itself. Steen explains, "There is a different psychology in each room during the film – the kitchen is like a boxing ring, Christmas is in the living rooms, then the first floor is where you can think, it's quiet, and the attic is the fantasy vibe. We really tried to architect that so it wasn't too obvious, it's more of a subconscious feeling."
As an actor herself with 68 credits on the imdb fim site, Steen is comfortable on a film set. As a director, she is straight to the point. "I have a direct style, I'm an emotional Tourette's person. I say what I see before I think too much about it. I might say, 'that sucked, let's do it again.' But I also don't want to block anyone's creativity." 
She admits she hasn't always loved directing – she recalls that 2007's 'With Your Permission' was a tougher project than her 2004 directorial debut 'Aftermath.' "I thought it was so hard, I felt very alone. It wasn't a nice process for me." She had some dark times in the subsequent years and "wasn't feeling very creative", but then was convinced by her producer (and ex-husband) Mikael Rieks of Nordisk Film that she had to get out of her slump.
She recalls, "He said, 'You are wasting your talent. What do you want to do a movie about?' And that was this Christmas idea, but I said, 'nobody will want to watch that.' He said, 'Everyone will want to watch that.' Sometimes the simple things are the best."
When she talks about 'That Time of Year,' you can tell she's back in a confidently creative place, and already has another film idea about parenting in the early script stages. For now, she's excited to spread some Christmas comedy and chaos with 'That Time of Year.' 
"I'm so happy with it, I'm so proud of this film. I don't want to apologise for myself anymore as a director."
---