Director Marie Grahtø, 35, has made her mark as a promising talent in a new generation of form-conscious and freewheeling stylists in Danish cinema.
Grahtø first drew attention to herself in 2012 with her first-year film at Super16, Copenhagen's alternative film school. 'Daimi' is a raw, magic-realist story about a girl left home alone on Christmas Eve who has trouble telling the difference between fantasy and dark reality.
Grahtø's 2013 midway film at Super16, 'Yolo', is a neon-coloured, punkish teen drama about three cheerleaders, while her equally fluorescent and MTV-aesthetic 'Teenland' from 2014 portrays three teenage girls who are institutionalised because they have supernatural powers.
Now Marie Grahtø is making her debut as a feature film director with 'Psychosia', which is also set in a psychiatric hospital. We follow Viktoria, a research scientist trying to get close to Jenny, a suicidal, boundary-testing patient. As they have late-night conversations about life and death, Viktoria for the first time in her life feels comfortable opening up to another person. But nothing is quite what it seems. 
You have described 'Psychosia''s genre as "psychotic realism." What does that mean?
"The concept of realism is commonly associated with a collective reality that most of us can identify with. But we all see differently. Psychotic realism is a paradox: Psychosis is delusions, hallucinations, things that don't exist. But for the person experiencing psychosis, it's all real. Then what's reality?"
Can you talk about the personal experiences that inspired the film? 
"I had a psychotic episode in my twenties. It's hard to explain exactly what I was experiencing. But the essence of it is that I felt separated from life. I was living with a kind of parallel world, which was extremely confusing to navigate.
"You have these very intense feelings and experiences with yourself, which leaves a mark. Even though the feelings have subsided, they are still part of me, and my personality is coloured by them. It's so consuming. I needed to turn it into film, which is my form of expression."
What do you want your film to communicate about psychosis? 
"I want to shed light on how hard it is not to be able to trust what you're experiencing. Not being able to trust your own mind. Psychosis is an existential earthquake, and it takes years to build yourself up afterwards and get a grip on reality."
What can film do in that respect?
"Basic aspects of the psychotic experience inspired the visual language and the sense of time in 'Psychosia'. Time does not feel linear. Cracks appear, and the laws of physics change. Those are exciting things to turn into a film. Film is an amazing art form in that way for portraying deep psychological issues."
What did you and your crew do to communicate that?
"Our visual strategy was to make tight portraits and big pictures, and work with zoom. That way, the film feels both involving and detached. I wanted to create the same feeling in the audience that I had when I wasn't feeling well: Even when you're close to something, you still feel far away. I wanted to explore that paradox of closeness and distance.
"There's a scene in the film where Viktoria is walking down a hallway with some food for Jenny, because she is trying to get close to her. But on her way there, we rewind. The idea is that there's a greater force – her own problems – pulling her back. She doesn't have the inner resources it takes to get close to someone. I wanted to examine the pain and frustration of feeling separated from life and not being able to connect deeply with other people."
Why do you think this subject is important?
"For me, the film is partly a narcissistic project, because I'm trying to understand my own personal experiences. The story is fictional, but the filmic language is derived from my own experiences. 
"I also think the film is universal, even if it deals with severe mental illness, because we all know what it's like to be out of touch with ourselves.
"It's becoming increasingly clear that a lot of people in our society are being medicated, are experiencing mental illness and thoughts of suicide, and the suicide rate is growing. Mental illness is hard to portray because you can't see it. When someone having a tough time is just sitting around, staring into space, it might look like they're not doing anything, but they're actually doing an enormous amount of inner work to try to get better, or even just survive. There are primal forces in the psyche that we can't really grasp. The film is an attempt to show how great the forces can be that someone is experiencing on the inside."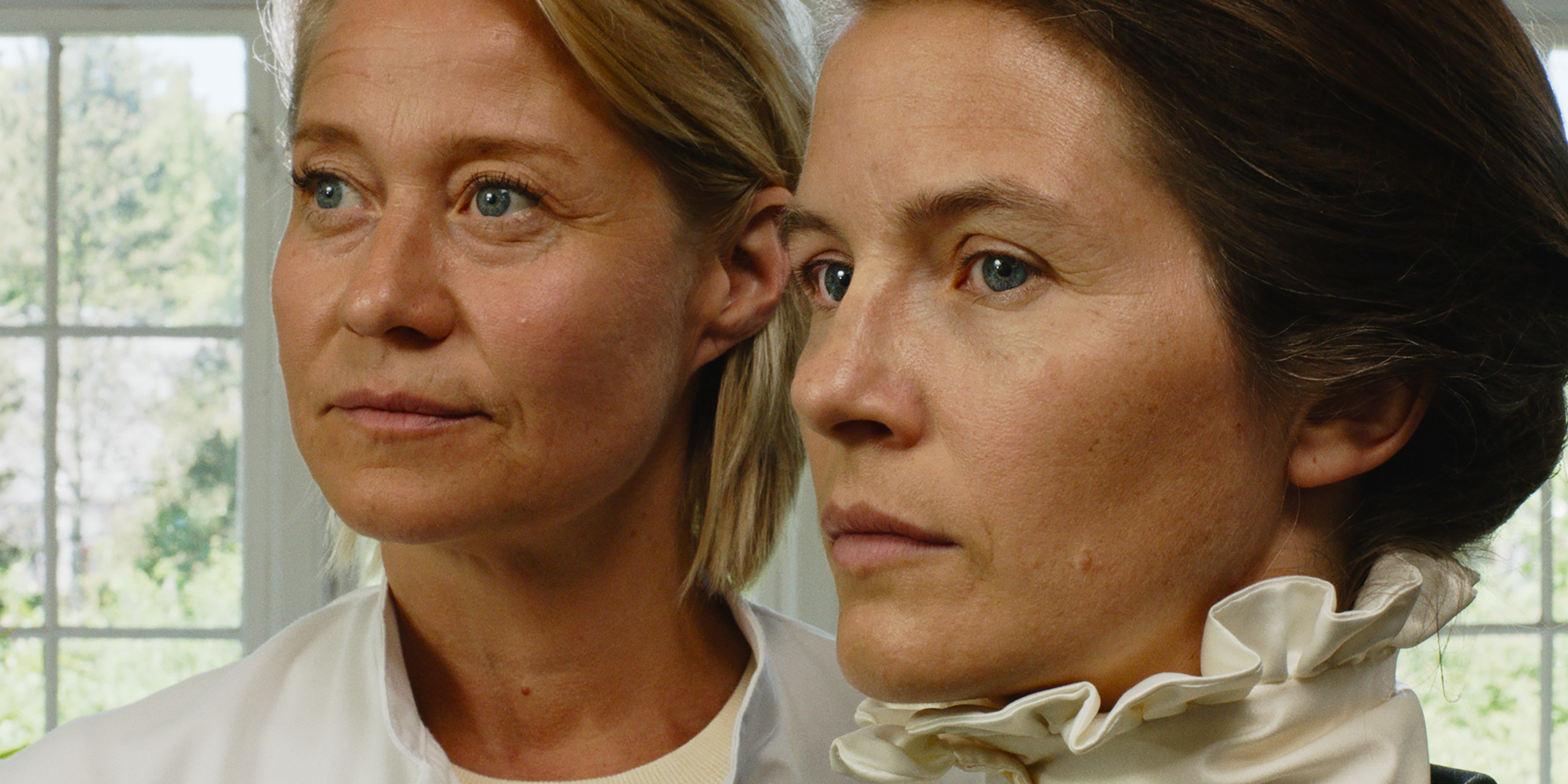 'Psychosia' began as an extension of your short film 'Teenland', but it ended up being very different.
"I was developing the film for three years. A person and a project go through a lot in that time. When I was making 'Teenland' and 'Yolo', I was obsessed with the theme of "teens gone wild", in terms of both form and content. But over those three years, I moved on from my fascination with youth to something else. I guess I just got older.
"Making my two short films, I discovered my love for exploring filmic language. They were heavy on form, and I had an ironic detachment from the content. That was all well and good. But with 'Psychosia' I wanted to do something different: stick to a potent and experimental language, but combined with content that was more involved and closer to myself. I wanted to shed light on what it looks like when someone's world collapses and the self crystallises."
Trailer