The neurological procedure known as Deep Brain Stimulation is undergoing rapid development. The technology makes it possible to change and improve on humanity. But who gets to decide how it's used? How far should we go to optimise the human brain?
These are some of the questions Pernille Rose Grønkjær raises in her thought-provoking documentary, 'Hunting for Hedonia', which looks at the technology through interviews with prominent researchers in the field and patients who are receiving the implant.
The film is made in collaboration with science journalist Lone Frank and is inspired by her book 'The Pleasure Shock'. Frank's book delves into the pioneer researcher Robert Heath, whose early experiments with Deep Brain Stimulation in the 1950s were considered scandalous at the time.
Today, the technology has become an accepted treatment, including for Parkinson's disease. But its wider potential remains relatively unexplored. The development of Deep Brain Stimulation is raising major ethical dilemmas that, in light of past mistakes, are worth examining before the technology, in the worst-case scenario, ends up as an extreme kind of plastic surgery – an "optimisation" of the brain. 
'Hunting for Hedonia' continues Grønkjær and Frank's collaboration from 'Genetic Me' (2014). Grønkjær's science films may be in a different ballpark from her acclaimed first film, IDFA-winner 'The Monastery' (2006), and her latest title, 'Comedian Mind' (2017), about the Danish comedian Anders Matthesen. But the director still sees a common thread through her work.
Why did you choose to make 'Hunting for Hedonia'?
"I think it's important to let each other know about the possibilities that are emerging in the world right now from the massive development of technology, which most of us can't really wrap our heads around. My goal is to help communicate technology, in this case Deep Brain Stimulation, so that we can all take part in the discussion and form an opinion about such potential advances. 
"It's only a matter of time before it will become possible to change people's psyche or identity through Deep Brain Stimulation. That's why it's so critical that we learn about the technology, so that we, as citizens, can join the discussion about the ethics of these possibilities on an informed level." 
What role can film play in communicating complex scientific material?
"I want to translate science into emotion. I think some of the greatest experiences we have in life come through our emotions. The intellect is great, but when we really feel something, it sticks in a different, indefinable place. You can change people's attitudes in a different way if you introduce them to complex material by giving them a great experience than by speaking only to the intellect.
"My goal is to make the audience feel the science rather than understand it. That may sound a bit wonky, but that's what films can do, because films are basically emotions."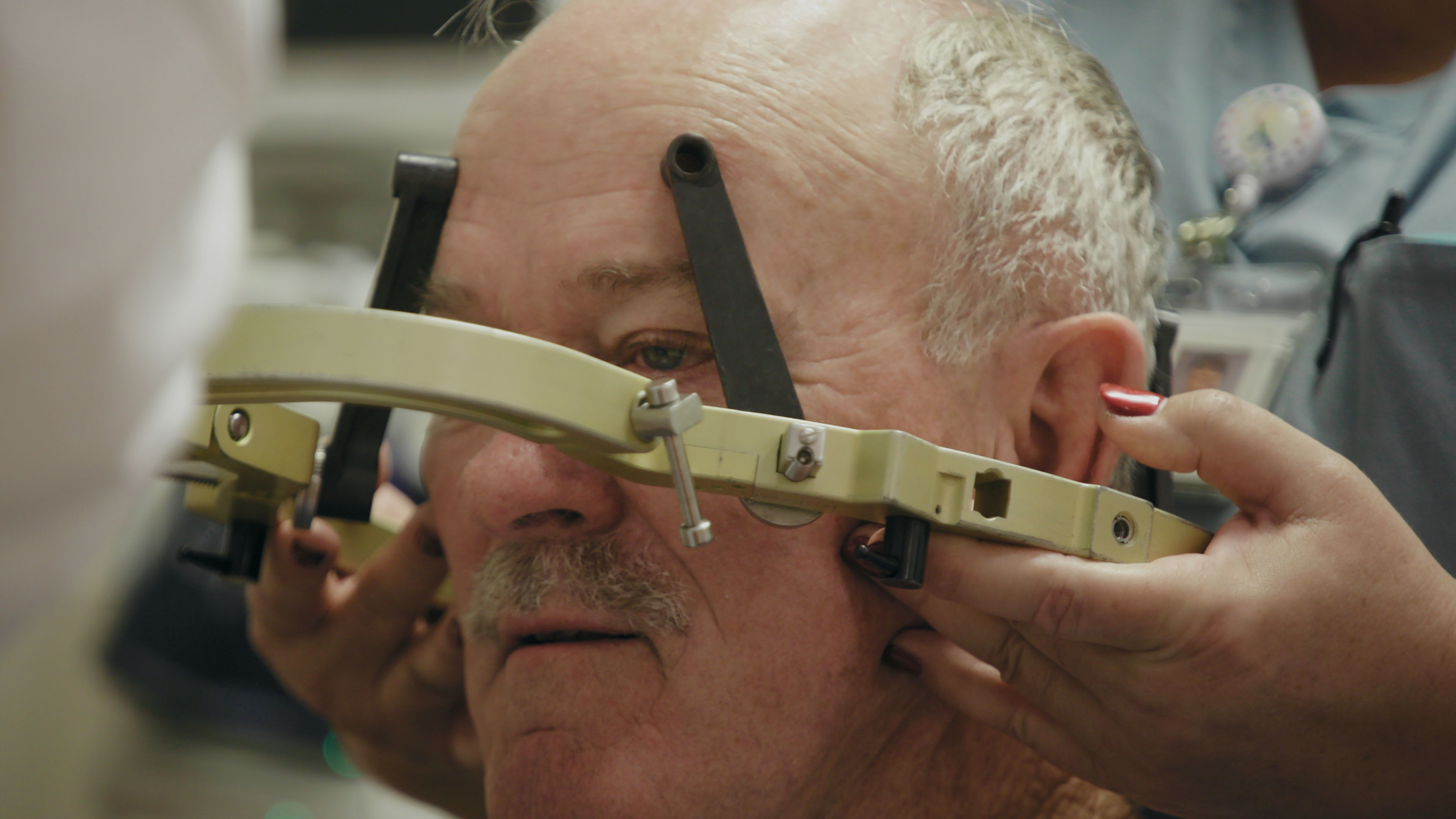 The film has already been screened to audiences of scientists. What are some of the reactions you have had?
"Lone Frank and I showed the film at the world congress for neurosurgery in New York and were amazed at the debate it triggered. After the screening, researchers were queuing up to share their opinions. Clearly, these really smart researchers, who deal with the technology every day, were suddenly becoming very aware of their responsibility. That was part of the film's mission: starting a discussion about how we manage these technologies. 
"It's critical that the scientific community take up the discussion, because they know the material involved. In many respects, deep brain stimulation is still in the testing stage. So now is a good time for us to join the discussion, I think."
How about festival audiences?
"They have been very interested in case histories. Depression affects a lot of people. As we show in the film, experiments are currently being made with deep brain stimulation as a potential cure. This gives hope to people who are living with depression, because there's a chance they might get their lives back. That's what makes the technology so amazing. It's not a question now of stopping deep brain stimulation but of how we manage it."
Do you see a common thread in your work? 
"I'm preoccupied with intelligence. 'Comedian Mind' tracks Anders Matthesen (the director-comedian behind the animated film 'Checkered Ninja', the biggest Danish blockbuster of the last decades, ed.), who is enormously intelligent in his own right. My film 'The Monastery' follows one Mr. Vig, whose life's ambition is to convert a ruined castle into a monastery, and who is quite knowledgeable. Obviously, the doctors in 'Hunting for Hedonia' are also extremely intelligent. 
"For me, it's about translating that knowledge into an emotional story, like a kind of game that enables us to learn new things, but without getting preachy – telling the story in a fun, interesting, entertaining way. For a lot of the people I have been dealing with, learning new things is a game. For Mr. Vig, learning Chinese at age 82 was a game. For Anders Matthesen, memorising a lot of lines is a game. And for the doctors in 'Hunting for Hedonia', exploring what deep brain stimulation can do is a game."
---