The rescue action
On 20 March 1995, the 100th anniversary of the world's first film screening, Lars von Trier was invited to speak at a conference about the future of cinema at the Odéon Theatre in Paris. Von Trier usually hates such events, but this time, he had a purpose. When it was his turn to speak, he announced with deadpan: "It seems to me that in the last 20 years, no, let's say 10 then, film has been rubbish. So my question was, what can we do about this? And I made some little papers with words on it. It's called Dogme 95!" He threw a bunch of red flyers in the air and read: "DOGMA 95 is a collective of film directors founded in Copenhagen in spring 1995. DOGMA 95 has the expressed goal of countering 'certain tendencies' in the cinema today. DOGMA 95 is a rescue action!" After reading the Dogme manifesto and the so-called Vow of Chastity, he left the podium, because, as he said, "I'm not allowed to discuss anything; it's a group consideration."
The rules
A red flyer like the ones thrown across the Odéon Theatre announcing the ten rules in Dogme's "Vow of Chastity"
It only took Lars von Trier and Thomas Vinterberg 45 minutes to write the ten rules, all leading to let go of the superficial cosmetics and strip the film down to the basics. "I remember writing the rules as really fun," said Vinterberg in Jesper Jargil's 2002 documentary The Purified."The psychological system was to ask, 'What do we always use?' and then ban it." Von Trier and Vinterberg signed the so-called Vow of Chastity on 13 March, 1995. Later, Søren Kragh-Jacobsen and Kristian Levring joined. The four were known as the Dogme Brothers.
The films
35 Dogme films were registered before the Dogme Brothers set the certificate free in 2005. 10 were Danish:
Dogme #1 The Celebration, Thomas Vinterberg, 1998
Dogme #2 The Idiots, Lars von Trier, 1998
Dogme #3 Mifune, Søren Kragh-Jacobsen, 1999
Dogme #4 The King Is Alive, Kristian Levring, 2000
Dogme #12 Italian for Beginners, Lone Scherfig, 2000
Dogme #18 Truly Human, Åke Sandgren, 2001
Dogme #21 Kira's Reason – A Love Story, Ole Christian Madsen, 2001
Dogme #28 Open Hearts, Susanne Bier, 2002
Dogme #32 Old, New, Borrowed and Blue, Natasha Arthy, 2003
Dogme #34 In Your Hands, Annette K. Olesen, 2004
The second Dogme film was Lars von Trier's The Idiots, where a group of young people spend a summer of communal living and experimentation in search of their "inner idiot."
Among the non-Danish Dogme films are these:
Dogme #5 Lovers, Jean-Marc Barr, 1999, France
Dogme #6 Julien Donkey-Boy, Harmony Korine, 1999, US
Dogme #19 Cabin Fever, Mona J. Hoel, 2000, Norway

+ films from South Korea, Argentina, Italy, Spain, Switzerland, Belgium ...
The reviews
The Celebration and The Idiots premiered in Competition in Cannes in 1998 to mixed reviews:
"While Dogma 95 now looks mostly like a cheeky gimmick with a fast-expiring shelf life, it reflects and understandable desire to strip cinema of its ever-burgeoning capacity for fakery and illusion." 
– Godfrey Cheshire, Variety
"The Celebration and von Trier's Idiots are the first two – and may be the last two – films shot in this style. It would be tiresome if enforced in the long run, but the style does work for this film." 
– Roger Ebert, Chicago Sun-Times
"Whether von Trier is a prankster or a visionary is open to debate, but The Idiots – which he wrote in four days – is a disturbing, provocative film that at the very least provides further proof he is a true original playing strictly by his own rules." 
– David Rooney, Variety
"The Idiots provides more evidence that Dogma 95 could as easily have been called Disability 101, so frequently are its practitioners drawn to subjects of derangement, deprivation, and dysfunction." 
– David Sterritt, Film Comment
And then there was British film critic Mark Kermode, who was thrown of the screening of The Idiots for shouting "Il est merde! Il est merde!" from the back of the auditorium.
The cheating
Both Lars von Trier and Thomas Vinterberg later confessed to having broken some of the Dogme rules. It was quite the media scandal when von Trier's producers Peter Aalbæk Jensen and Vibeke Windeløv admitted to having manipulated the final print in post to make some scenes brighter. Von Trier was furious and demanded in a statement a recall of all prints and a reissue "controlled 100% by me." Which he didn't get. "I plead guilty," Aalbæk Jensen told the International Herald Tribune. "I have been unfaithful to Lars. Otherwise, it would have been impossible to see what was happening. "Thomas Vinterberg issued this confession on the official Dogme 95 site: "I confess to having made one take with a black drape covering the window. This is not only the addition of property, but must also be regarded as a kind of lighting arrangement ... I confess to having knowledge of a pay rise that served as cover for the purchase of Thomas Bo Larsen's suit for use in the film … I confess that Christian's mobile or cellular phone was not his own. But it was present on the location."
The Next Generation
What did Dogme 95 mean to your approach to filmmaking?
Michael Noer, director (R, Northwest, Key House Mirror)
"For me, Dogme was a revelation. I saw The Idiots and The Celebration when I went to high school, and it was the first time I experienced people spontaneously applauding in the cinema. The films found drama in realism – a feeling I'm not afraid to admit I've over-exploited since. Reality rules, as Tobias Lindholm and I put it in the creation of our feature debut, R. I'm still searching for the extremely dramatic in the ultra-realistic. The fact that rules generate emotions is evident from both game shows and World War II."
Mads Matthiesen, director (Teddy Bear, The Model)
"The Dogme movement's desire to simplify film production and get closer to the story and the acting is one thing I've felt very inspired by in my work. Not to let the technical aspects of the film production gain the upper hand, but remember to let the story and the actors in front of the camera come first. I was a teenager 20 years ago, and it was incredibly inspiring to see Danish films create so much international attention. It made me believe in my dreams of directing and get out in the world, even if you came from a small film nation like Denmark."
Samanou Acheche Sahlstrøm, director (In Your Arms) "I rely on Dogme's idea of freedom. At film school, we learned certain aesthetic rules of film-making. Dogme made it clear that while you should know these rules, other rules can be just as productive. For me, it highlighted the importance of establishing a framework for my story that made a production possible within a given financial situation." 
The actors
The Dogme wave launched the careers of several Danish actors: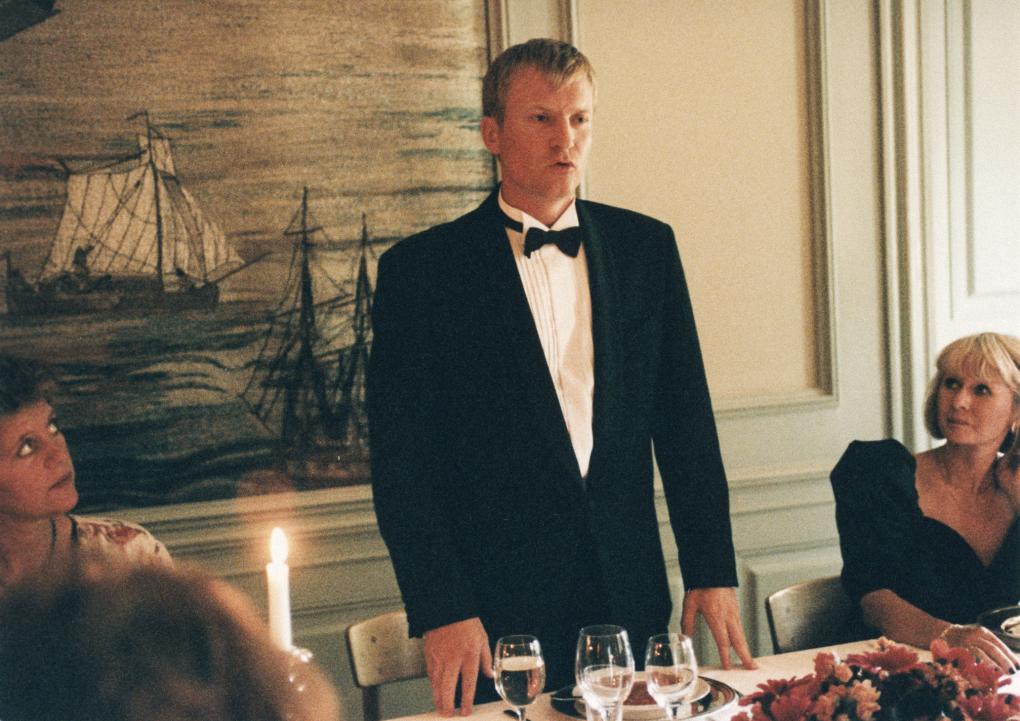 Ulrich Thomsen
The role as the despairing Christian in Thomas Vinterberg's The Celebration from 1998 is still one of Ulrich Thomsen's most notable performances on the silver screen. The following years, Thomsen played in a string of international productions – the James Bond film The World is Not Enough, Kathryn Bigelow's The Weight of Water, Chen Kaige's Killing Me Softly, and Tom Tykwer's The International, to name a few. Thomsen is currently to be seen in Cinemax' Banshee, now in its third season, as the intimidating businessman Kai Proctor, and later this year, he reunites with Thomas Vinterberg, featuring in Vinterberg's The Commune about the '70s ideals of love and relationships.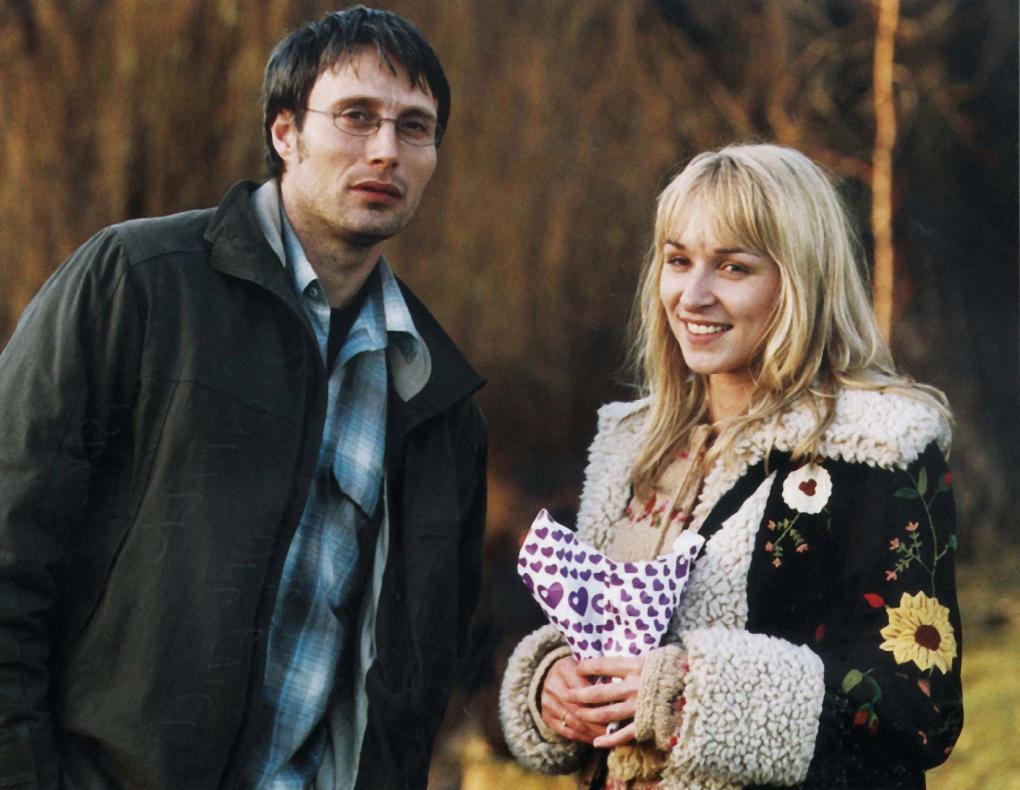 Mads Mikkelsen
Mads Mikkelsen's breakthrough role as a mouthy, small-time drug dealer in Nicolas Winding Refn's Pusher (1996) contrasts sharply with his performance as the amiable Niels in Susanne Bier's Dogme film Open Hearts from 2002. Mikkelsen was nominated at the Danish Robert Awards for his portrayal of a responsible doctor and family man who gives in to the attraction of a young women, Cecilie, played by Sonja Richter. Today, Mikkelsen is busy with his international career, his most recent appearance being in NBC's Hannibal as Dr. Lecter, but Mikkelsen has also found time to act in such a diverse crop of Danish films as Thomas Vinterberg's drama The Hunt, Kristian Levring's western The Salvation, and Anders Thomas Jensen's 2015 black comedy Men & Chicken.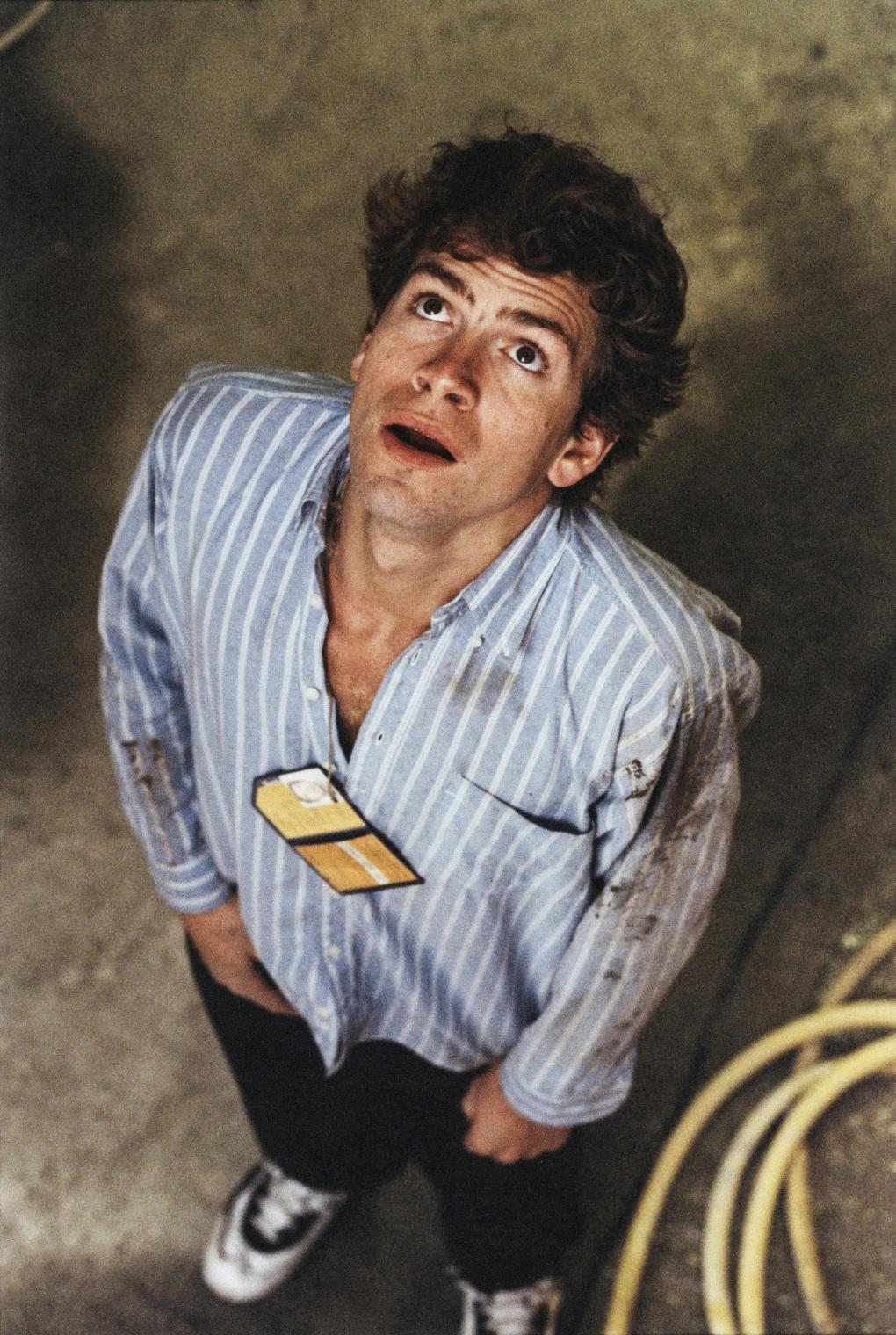 Nikolaj Lie Kaas
Nikolaj Lie Kaas was only 17 when he made his feature debut in Søren Kragh-Jacobsen's The Boys from St. Petri in 1991. Lie Kaas landed his first Dogme role in 1998 in Lars von Trier's The Idiots, and he continued in 2001 in Åke Sandgren's Truly Human, providing him with his first leading role. In 2002, he appeared in Susanne Bier's Dogme film Open Hearts where he plays across Mads Mikkelsen and Sonja Richter. Over the years, Lie Kaas has become a household name in Danish film and TV and has been cast in supporting roles in international productions such as Ron Howard's Angels & Demons, Larysa Kondracki's The Whistleblower and, out this year, Daniel Espinosa's Child 44. Lie Kaas is currently shooting for his third venture as detective Carl Mørck in Hans Petter Moland's and Zentropa's A Conspiracy of Faith.
Sofie Gråbøl
One could hardly call Sofie Gråbøl inexperienced when she appeared in Søren Kragh-Jacobsen's Dogme film Mifune in 1999, winner of a Berlin Silver Bear. At the time Gråbøl had already featured in more than a dozen films. But the part as Claire in Mifune opened the door to more comedic film roles. Subsequently Gråbøl had parts in numerous Danish features and TV series, most notably as Sarah Lund in The Killing crime series which paved the way for her international career. In 2014, she went on stage as Margaret of Denmark, queen of James III of Scotland, in The James Plays at the National Theatre in London, and is currently to be seen in the British TV series Fortitude.
Lars Mikkelsen
Performing as the emotionally constrained husband of the manic-depressive Kira in Ole Christian Madsen's Dogme film Kira's Reason – A Love Story from 2001 was Lars Mikkelsen's first big cinematic role. Playing numerous parts in film and television and on stage since then, Mikkelsen was on board the first season of The Killing, and in 2014 he embodied the new villain to test Benedict Cumberbatch's detective in series three of BBC's Sherlock. Last year, Mikkelsen was also to be seen in Danish Cannes contestant When Animals Dream by first-time feature director Jonas Alexander Arnby. Currently he is starring in the European crime series co-production The Team and in Netflix' third season of House of Cards.
Sidse Babett Knudsen
Making her Dogme debut in Natasha Arthy's comedy drama Old, New, Borrowed and Blue from 2003, Sidse Babett Knudsen subsequently showed her talent as both comedic and dramatical actress. Her comic timing is apparent in Take the Trash and Almost Perfect, while she takes on a more serious role in Susanne Bier's After the Wedding. Playing Denmark's first female prime minister in Borgen has opened even more doors for Sidse Babett Knudsen, who took the lead in Peter Strickland's 2014 The Duke of Burgundy and is set to feature in three international productions over the next years – Tom Tykwer's A Hologram for the King, Christian Vincent's L'hermine, and the Dan Brown adaptation Inferno.