Bjarke Ingels once dreamed of becoming a cartoonist. Today, the Danish architect has his own New York-based firm, Bjarke Ingels Group (BIG), and the Wall Street Journal has called him "one of architecture's biggest stars."
But along with the title and the prestigious project to redraw the Manhattan skyline comes the impact it has on his health and personal life.
Six Turbulent Years
The contemporary man and the choices he has to make in the pursuit of happiness and success are at the heart of Kaspar Astrup Schröder's documentary 'Big Time.'
Over six turbulent years, the director followed Ingels's evolution from local, up-and-coming Danish architect to one of the world's foremost creative minds.
Architecture always fascinated me," Schröder says. "But I've had a hard time seeing the fascination of architecture films, because I often feel they either have beautiful visuals or are nerdy anthropological films for architects themselves.
"I have long wanted to communicate architecture in a different, more cinematic way that's about universal emotions and people."
Mirroring the World in a Life
Schröder's film about Ingels is not just about exciting architecture and the charismatic mind behind it. It also tells the story of the talent and courage it takes, and the things you have to do without, to bring your dreams to life.
"I hope the film and its exclusive look into Bjarke Ingel's life will prompt the audience to think about their own lives. What kind of life do we want? How important is our career compared with our intimate relationships?" the director says.
A self-taught filmmaker, Schröder has won a number of awards for his films, including 'Rent a Family Inc.,' which looks at the Japanese phenomenon of renting out extras for special occasions. The director has two films coming out this year, 'Big Time' and 'Waiting for the Sun,' a documentary about three siblings in a Chinese orphanage for children of criminals.
While his subjects and settings may seem far apart, the philosophy behind Schröder's documentaries is always the same.
"I tend to make character-driven films that mirror general reflections on society and the world in the life of a single person. 'Big Time' centres on an architect's dreams and ambitions and the issues he faces as he works to make the world a better place," the filmmaker says.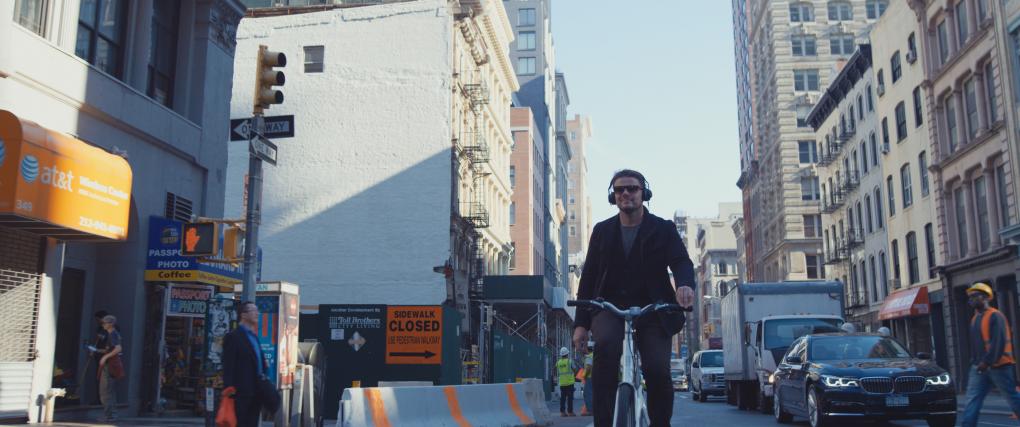 ---
About the film
'Big Time' is directed by Kaspar Astrup Schröder and produced by Sara Stockmann for Sonntag Pictures, with support from the Danish Film Institute. International sales are handled by Aulook Filmsales.
IDFA premiere
Selected for IDFA 2017 (15-26 November) in the Panorama section for films with thought-provoking forms and themes.
---
Watch trailer