Fresh out of film school, Jeremie Becquer is set to make a prominent debut. 'Vermine,' the director's 2018 graduation film from the Animation Workshop in Viborg, Denmark, is invited to the Berlin Film Festival's Generation 14plus youth competition. Here, the animation is eligible for a Crystal Bear.
The Animation Workshop is behind yet another short at this year's festival. 'Solar Walk' by Réka Bucsi is selected for the Berlinale Shorts competition where it can win, among other prizes, the Golden Bear for the festival's best short film.
Hub for Experimental Animation
To see a former student, Becquer, and a former artist in residence, Bucsi, making their way to one of the world's pre-eminent festival events is acknowledged by centre director Morten Thorning as an expression of the Animation Workshop's growing reputation.
In the rapidly developing field of animation art and technology, the school offers a host of activities, from training and talent development to research and business development, and the ambition is clear, says Thorning:
"We want to attract students as a hub for experimental animation, both in the shape of animated documentaries, expanded animation and the use of animated storytelling in VR and other new technologies."
"The Animation Workshop has created an environment that makes it possible for international artists like Réka Busci and Jeremie Becquer to unleash their strong visual storytelling together with professional crews who are able to take their animatic visions to a higher level," says Thorning, who founded the Animation Workshop in 1989.
Affect in a Monochrome World
A team of nine students, including director Jeremie Becquer, have worked for a year to create 'Vermine,' set in a contemporary society of mice and rats. Hubert, a young observing rat, recites slam poetry full of hope within his head as he passes by individualistic strangers in the Parisian metro. Hubert's poetry remains optimistic and persistent, despite the harsh reality of the world he lives in.
"'Vermine' is a breathtaking and poetic journey that focuses on race discrimination as an underlying and latent impulsive act in all of us," Thorning reflects.
"It raises the ultimate and ironic question: Who is vermin? The one who believes in and is nourished by hatred? Or he who has escaped to another world in hope of finding a more emphatic and open-minded society?"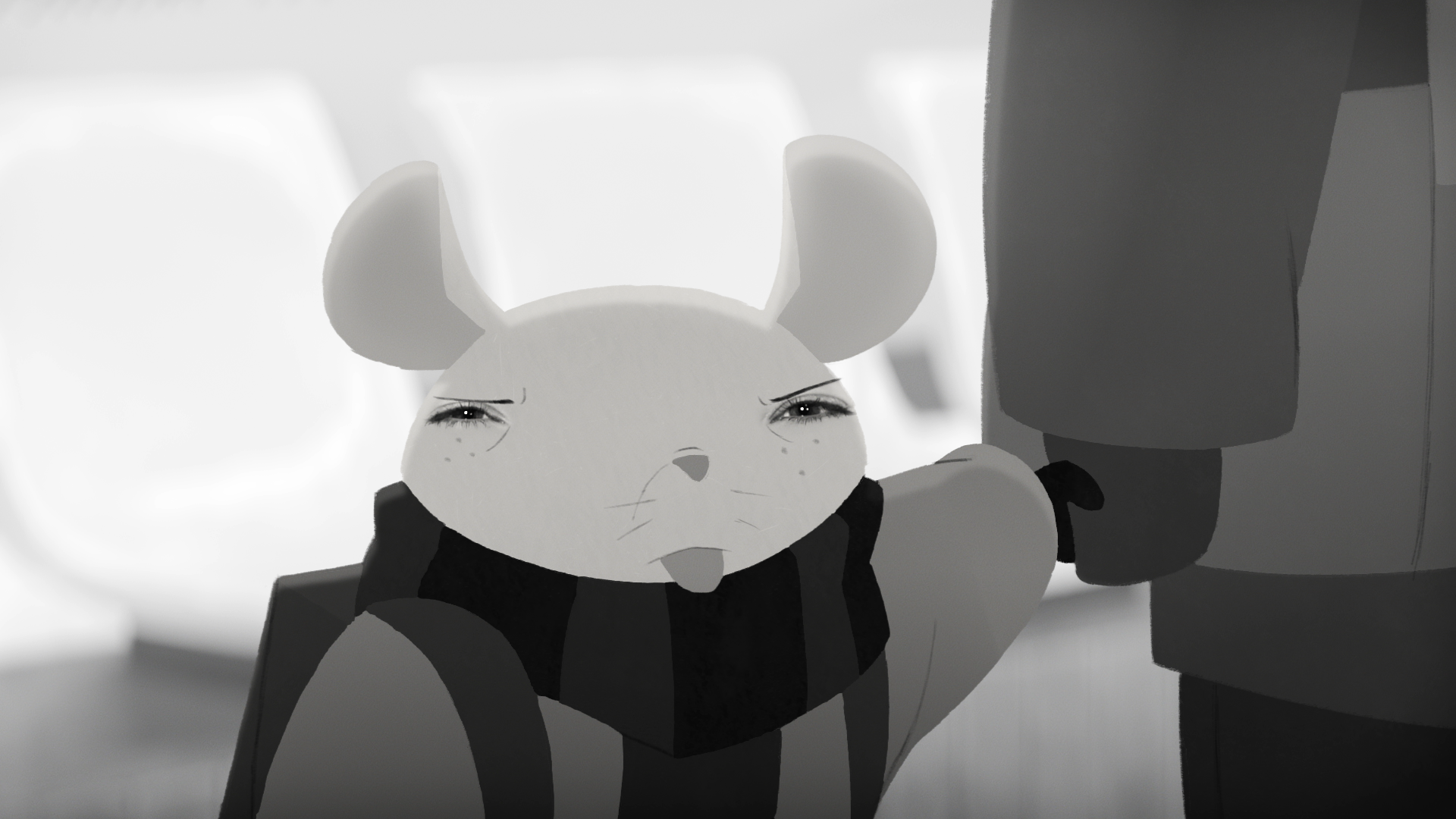 Aesthetic Journey through Space
With 'Solar Walk,' director Réka Bucsi takes the audience on an aesthetic journey into the puzzling and immense solar system. Full of mysteries and unanswered questions, the solar system makes us feel tiny and part of something bigger, triggering questions of faith, life and the Big Bang.
Thorning comments:
"'Solar Walk' is a bold artistic experiment searching for our origins evolving around the very purpose of our universe. The project was originally a one-hour live artistic performance, which Réka Bucsi has turned into a mystical short film – as visually inspiring as the animated 'Yellow Submarine,' but with a Nordic and modern twist of simplicity and serene beauty."