Announcing the nominees for the Oscars on Tuesday, the Academy named Feras Fayyad's 'Last Men in Aleppo' as one of the five nominated films in the Documentary Feature category. 
Over the past five years, three Danish documentary films have been nominated for an Oscar. See Danish Oscar films over the years.
'Last Men in Aleppo,' about Syria's White Helmet rescue workers, took home the World Cinema Grand Jury Prize at Sundance 2017 as best international documentary and also won CPH:DOX's main award.
Made to a large extent from footage by video journalists from the independent Aleppo Media Center, the film follows the daily life of the rescue workers helping their fellow citizens in the war-torn city of Aleppo. 
Co-director is Steen Johannessen, who also edited the film produced by Søren Steen Jespersen for Larm Film and Kareem Abeed for Aleppo Media Center with support from the Danish Film Institute.
Strong Island with Danish Co-producer
Among the five Documentary Feature nominees is also Yance Ford's US production 'Strong Island,' in which the director examines the brutal circumstances surrounding his brother's death in 1992 and the judicial system that allowed the killer to go free.
The film is edited by Janus Billeskov Jansen and co-produced by Signe Byrge Sørensen for Final Cut for Real with co-production support from the Danish Film Institute.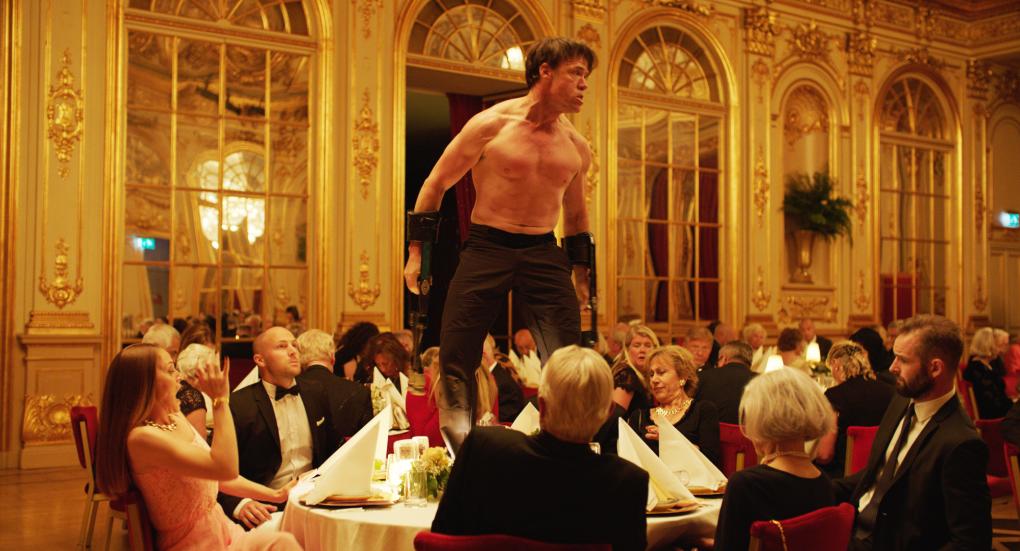 Dan Laustsen and The Square
Among Tuesday's thirteen nominations to 'The Shape of Water' is one for Dan Laustsen's cinematography. The Danish cinematographer has previously collaborated with director Guillermo del Toro on 'Mimic' and 'Crimson Peak.'
Ruben Östlund's 'The Square,' with co-producer Katja Adomeit, editor Jacob Schulsinger and actor Claes Bang on board as part of the Danish team, is nominated in the Foreign Language Film category. The film, made with co-production support from the Danish Film Institute, won last year's Palme d'Or at Cannes and six prizes at the European Film Awards.