Announcing a string of films to participate in the Generation competition programme devoted to young audiences, the Berlin Film Festival has selected two Danish films: 
'The Incredible Story of the Giant Pear' by the director trio Philip Einstein Lipski, Jørgen Lerdam and Amalie Næsby Fick is invited to the children film programme Generation Kplus, while 'Denmark' by Kasper Rune Larsen will be competing in the Generation 14plus for youth films. 
A Popular Pear
'The Incredible Story of the Giant Pear' is based on a popular children's book by Jakob Martin Strid about the elephant Sebastian and the cat Mitcho who sail off in their huge pear to rescue the mayor of their beloved town. During their adventures at sea, they encounter pirates, dragons and strange ghosts.
The animation film has drawn 216,000 guests to domestic theatres since its premiere 12 October, making it the fourth most popular Danish film in the cinemas this year. Internationally, the film has attracted a wide audience. According to international sales agency LevelK, the film is now sold to more than 100 countries and territories, including France, Spain, China, Korea, the Middle East and Russia. 
The film is the first collaboration between directors Lipski, Lerdam and Fick, all three with a background in animation. Lipski made his feature film debut with 'Ronal the Barbarian', while Lerdam has a broad range of Danish and Nordic films under his belt, including the animated Olsen Gang films, 'Niko 2 – Family Affairs' and the films about the lovable jungle creature Jungo. Fick, a 2016 animation graduate from the National Film School of Denmark, is making her debut with the film. 
The script is written by Bo hr. Hansen, and Thomas Heinesen and Trine Heidegaard have produced for Nordisk Film with support from the Danish Film Institute. LevelK is handling international sales.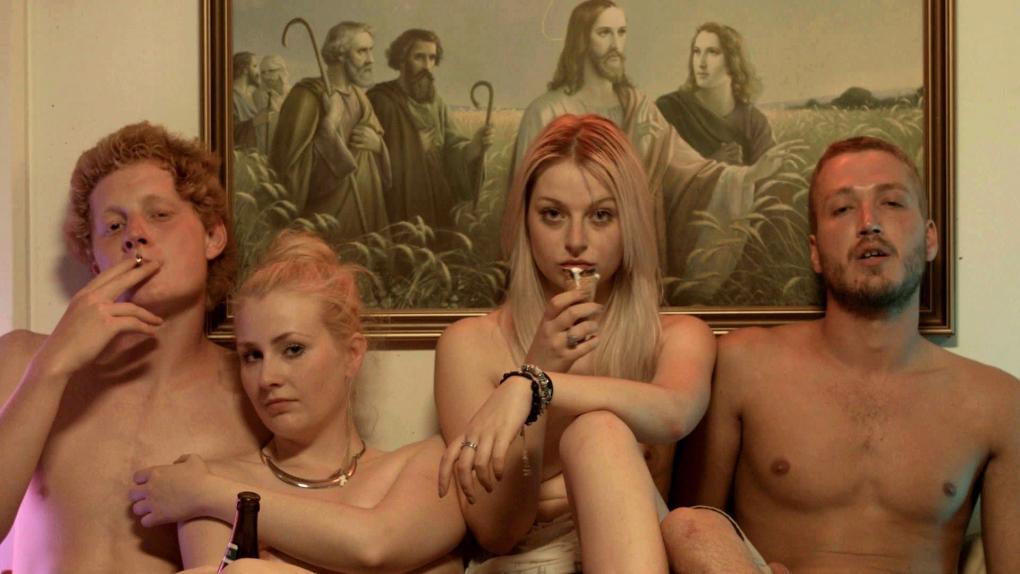 'Denmark' based on improvisations
Kasper Rune Larsen's feature film debut 'Denmark' is inspired by the director's upbringing in a provincial town. 
Norge has dropped out of school and keeps his spirits up by dreaming about moving to another town, Berlin maybe, with his only friend Myre. When 16-year-old Josephine enters Norge's life and claims to be pregnant with his child, she becomes the catalyst for the change he has suppressed, and the unusual situation becomes the push that gets him back on track. 
Kasper Rune Larsen created 'Denmark' by letting the film's scenes unfold without any written dialogue, but as improvisations between the actors. The film is the director's graduation project from the three-year film school programme Super8 in Aarhus. 
'Denmark' is produced by Martin Fugl Chabert, Stefan Frost and Henrik Underbjerg for Radiator Film with support from Aarhus Filmworkshop, the West Danish Film Fund, the Danish Actors' Association and the Association of Danish Film Directors. The film premiered at CPH PIX in October. 
The Berlin Film Festival runs 15-25 February. The festival will be announcing more films in the coming weeks. See more at berlinale.de