Folksiness and Mainstream: 90s feature films
In the 1990s the Film Institute's 50/50 scheme is made visible by a series of populist comedies.
It was first and foremost producer Regner Grasten, who took advantage of the ordinance, especially with the popular family films The Crumbs (the first one released in 1991). It was the style of the 1950s and 1960s family series such as 'Father of Four' (Far til fire) and 'Min søsters børn', which were revived with great commercial success. More time appropriate was the youth comedy Love at First Hiccough (1999), which became the first film of the successful series about 'Anja and Viktor'. Grasten was also behind more ambitious projects such as Peter Schrøder's successful Stolen Spring (1991), based on Hans Scherfig's satirical school novel; also Just a Girl (1995) based on journalist Lise Nørgaard's memoires.
Coming of age films such as Birger Larsen's Dance of the Polar Bears (1990) and Eddie Thomas Petersen's Spring Tide (1990) focused on youth and growing up, as did more broadly targeted films such as Søren Kragh-Jacobsen's The Boys from St. Petri (1991), about youth resistance fighters against the German occupation, and Malmros' complex portrait of a young woman's psychological derailment in Pain of Love (1992).
The youth theme was also central in Ole Bornedal's horror film Nightwatch (1994), filmed by Dan Laustsen. The film marked a striking break from the traditionally gentle Danish storytelling and instead offered robust entertainment, which can be traced to Hollywood-like dramaturgy and genre awareness. On the other hand Erik Clausen's Fish Out of Water (1993), focused on unemployment's devastating effect on self-esteem in everyday Denmark.
Among the new directors who arrived on the scene early in this period were Lone Scherfig, with the bittersweet comedy The Birthday Trip (1990) and Susanne Bier with the Swedish-Jewish family drama Freud Leaving Home (1991). Afterwards, both directors had big breakthroughs. First Bier with the romantic comedy The One and Only (1999), which with 843.284 tickets sold is newer Danish film's biggest box office success, followed by Scherfig with the Dogme film Italian for Beginners (2000), also a romantic comedy, which was seen by approximately 820.000 Danes and was widely distributed internationally.
Also worth mentioning is the director duo Michael Wikke and Steen Rasmussen with the subtle poetic Russian Pizza Blues (1992) and Morten Henriksen with the handsomely realized film adaptations The Naked Trees (1991), based on Tage Skou-Hansen and The Magnetist's Fifth Winter (1999), based on Per Olov Enquist.
In children's films Peter Flinth's medieval drama Eye of the Eagle (1997) offered handsome historical adventurism. Some animated features were Jannik Hastrup's War of the Birds (1990, script by Bent Haller), a bird fable about tyranny and solidarity, and Quist Møller and Stefan Fjeldmark's more Disney-like Jungle Jack (1993), produced by the company A.Film. Finally Jørgen Vestergaard's The Snooks (1992), from Benny Andersen's children's books, combined live action and puppetry.
International breakthrough: Bille August and Lars von Trier
Bille August's Academy Award breakthrough led him away from Danish film. At first he directed with overwhelming psychological intensity the Swedish The Best Intentions (1992, including the television mini-series), based on Ingmar Bergman's screenplay about his parents, and won a second Palme d'Or. Then came the international, but conventional bestseller film adaptions such as The House of the Spirits (1993), by Isabel Allende, and Smilla's Sense of Snow (1997), by Peter Høgh, both with German producer (Bernd Eichinger), and finally an American version of the perennial 'Les misérables' (1998).
After Lars von Trier had completed his Europa-trilogy with the visually innovative melodrama Europa (1991), filmed by Dreyer cinematographer Henning Bendtsen, he went to DR (Denmarks Radio) and started the television series The Kingdom (1994, followed by The Kingdom II (1997). The highly entertaining mix of horror and comedy centring on the eccentric personalities at Rigshospitalet (Copenhagen University Hospital) was a great popular breakthrough for Trier. But the series also offered an experimental visual style with handheld cameras, grainy pictures and ostentatious violation of traditional movie narrative conventions that were the prelude to the concept of Dogme film, presented in the manifesto Dogme 95. His next film, however, was the intense melodrama Breaking the Waves (1996), which combined sexual debasement with religious devotion, told in a raw, handheld visual style. It became a big international breakthrough.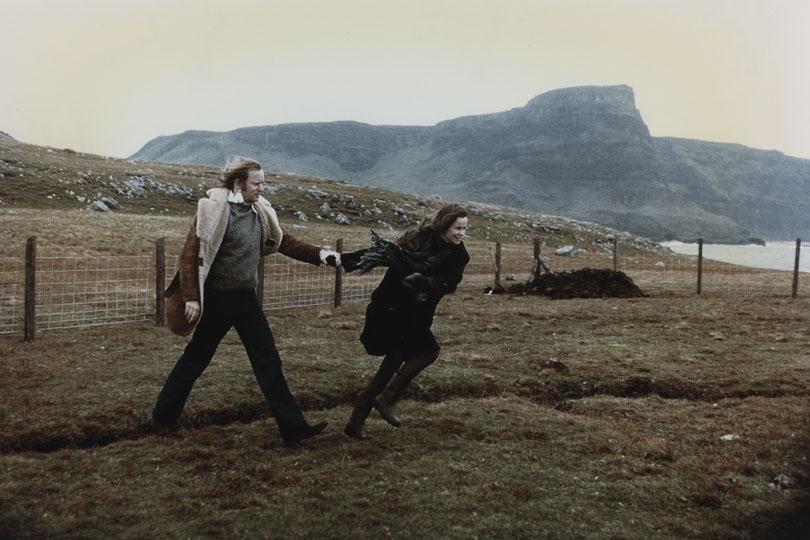 The new new wave: Succession in the 90s
It was also here in the mid-1990s that Danish cinema experienced a young breakthrough, a kind of new wave of debutants.
Besides Bornedal's Nightwatch (1994), the most noticeable elements were the grim violence from Nicolas Winding Refn's Pusher (1996) and the subsequent Bleeder (1999), both of which told stories from the Copenhagen underworld in a Tarantino-like style; the socially satirical warmth from Lotte Svendsen in the long short feature Royal Blues (1997) and her feature film debut Gone with the Fish (1999); the improvised ease in the acting with Jonas Elmer in Let's Get Lost (1997); the focusing on the immigrant community by Ole Christian Madsen in his short Sinan's Wedding (1997) and the debut feature film Pizza King (1999); and the humanistic commitment from Thomas Vinterberg, who before The Greatest Heroes (1996), with a screenplay by Bo Hr. Hansen, had distinguished himself with two masterful short films: The End (1993, graduation film from The Danish Film School) and The Boy Who Walked Backwards (1994).
Also a new generation of actors made their mark such as Sidse Babett Knudsen, Paprika Steen, Iben Hjejle, Kim Bodnia, Mads Mikkelsen, Ulrich Thomsen, Anders W. Berthelsen, Nikolaj Lie Kaas and later also Thure Lindhardt and Nicolas Bro, several of which have received international assignments.
This new breakthrough, which created a wave of optimism in Danish film, was also stimulated by the institution Novellefilm (originally Dansk Novellefilm), which between 1994-2002 served as a kind of breeding ground especially for young directors, including Lotte Svendsen with Royal Blues, Jonas Elmer with Let's Get Lost and Henrik Ruben Genz with the Oscar nominated Teis and Nico (Bror min bror, 1998). In 2003 the job was taken over by Talentudvikling, later: New Danish Screen.
Dogme film and the Vow of Chastity
The new measures, which really came to influence Danish films in this period, however, came with the movement Dogme 95. Lars von Trier wrote the manifesto together with Thomas Vinterberg and presented it in Paris March 20, 1995 as part of the celebration of cinema's 100-year anniversary.
The manifesto was a protest against the time's superficial, technological and economically overloaded movie style, especially Hollywood's. Instead, they championed for a truer, simpler mode of production — as specified in the "Vow of Chastity's Ten Commandments"— including: required use of authentic locations without adding props; simultaneous recording of sound and image (which excludes background music); hand-held camera without lighting; and renouncing all forms of visual editing.
The four so-called Dogme Brothers were behind the first films. Vinterberg's The Celebration (1998), masterfully filmed by Anthony Dod Mantle attracted international attention with its powerful story about family secrets and lies (with Mogens Rukov as co-author, based on an unaccredited radio broadcast). Most radical was Trier's own The Idiots (1998), about a collective searching for their "inner idiot."
Søren Kragh-Jacobsen's Mifune (1999), where a successful businessman returns to the countryside brought new vitality to the home movie, while Kristian Levring's English language The King Is Alive (2000), about a bunch of travellers stranded in an African desert, had allegorical character.
The Dogme Brothers who were documented in Jesper Jargil's The Purified (2002) collaborated on the bizarre television production, D-Day, with four parallel stories broadcast simultaneously on four channels in the hours around New Year, 2000.
Several of the Dogme films won awards, and Dogme was a major movement, which sparked widespread international attention to Danish film. The movement's success continued into the new millennium with Lone Scherfig's Italian for Beginners (2000), Åke Sandgren's Truly Human (2001), Ole Christian Madsen's Kira's Reason – A Love Story (2001), Susanne Bier's Open Hearts (2002), Natasha Arthy's Old, New, Borrowed and Blue (2003) and - as the last of the total of 10 Danish Dogme films - Annette K. Olesen's In Your Hands (2004).
The companies behind the Dogme films were Zentropa, founded in 1992 by Lars von Trier and producer Peter Aalbæk Jensen, and Nimbus Film, established in 1993 with Vinterberg as the central figure. Together with several smaller companies they settled in studio facilities and administrative offices in 1999 in Film City, located in Avedøre in Copenhagen in disused barracks.
Series production: new departures in Danish television fiction
A significant factor in Danish film from the mid-90s was TV fiction's new breakthrough that distinguished itself through a string of successful television series. It was partly the more unique, artistically ambitious initiatives such as Lars von Trier's innovative Kingdom (1994, 1997 - 8 episodes) and Ole Bornedal's 'Charlot & Charlotte' (1996 - 4 episodes), but equally important was the fact that DR generally abandoned TV games and television films, that in previous decades had been important formats, and now focused exclusively on series.
The central creative force in this evolution was the writing brothers Stig and Peter Thorsboe, that after some attempts – The Village (1991-96 - 44 episodes) and the thriller Blændet (1992) - broke through with Taxa (1997-99 - 56 episodes), which with trendsetting success presented TV series fiction with American-oriented dramaturgy and effective cinematic form.
Film posters from the 1990s
Artist portraits: Documentaries in the 90s
In the 1990s documentary portrait films were the dominant trend. Among the many artist portraits were Anne Wivel's originally formed Søren Kierkegaard (1994); Tómas Gislason's Heart and Soul (1994), about Jørgen Leth; Christian Braad Thomsen's Karen Blixen Storyteller (1995); Torben Skjødt Jensen's Carl Th. Dreyer – My Metier (1995); Jesper Jargil's Per Kirkeby – vinterbillede (1996); Jytte Rex's Inger Christensen, The Cicadas Exists (1998); and Leth's congenial Søren Ulrik Thomsen: Poet (1999), where film and poetry come together to form a synthesis.
But there are also orientations to the rest of the world: Jørgen Leth's Haiti. Untitled (1996), Jon Bang Carlsen's Addicted to Solitude (1999), from South Africa, and Jacob Thuesen's Under New York (1996), about everyday fates in the big city's subway. Also the smaller world is portrayed; Klaus Kjeldsen's children's documentary A moment (1999), Dan Säll's Homo Lalandiense (1998), about Lolland and its inhabitants, and Anja Dalhoff's Babylon i Brøndby (1996), about the multi-ethnic Brøndby Strand outside of Copenhagen.
Political documentaries include Nils Vest's Christiania, du har mit hjerte (1991), about life in the alternative community, but were especially cultivated by television, including Alex Frank Larsen's 'Blodets bånd' (1990), whose revelations of the so-called Tamil affair contributed to the Conservative government's fall in 1993. Controversial and investigative journalism was also to be found in Steen Baadsgaard and Jørgen Pedersen's 'Dømt for mord' (1990), which led to the offender's release.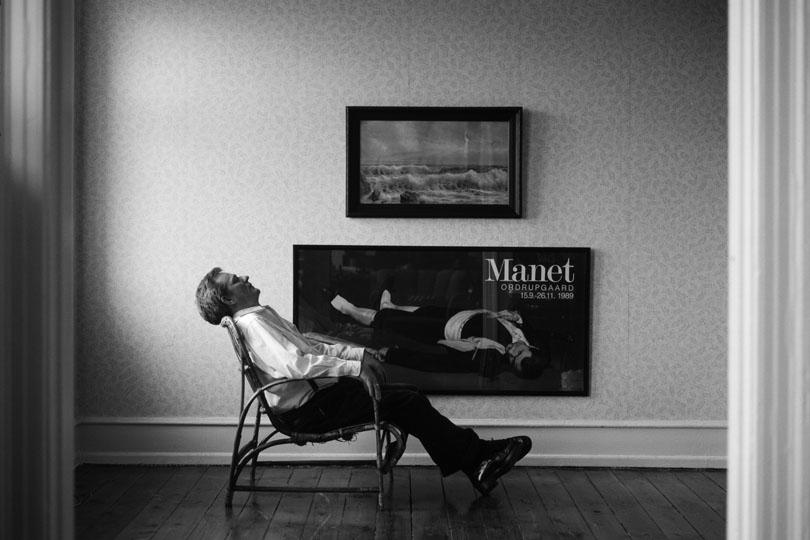 New Film Law of 1997
With the new Film Law of 1997, the Danish Film Institute reorganized (with Henning Camre as leader 1998-2007), so that the National Film Board (SFC) and the Danish Film Museum were absolved as independent institutions, but whose functions were brought together under one roof at the Film Institute's Film House, with address on Gothersgade, Copenhagen. Film censorship was abolished entirely, so that children over seven years of age have access to all films if an adult accompanies them. Instead the Media Council for Children and Youth was established, which establishes which age groups the films (and games) are suitable for.
Read more about the films: